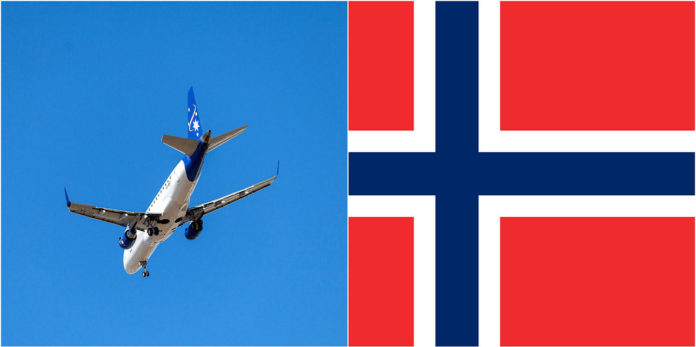 According to country's airport operator, all of Norway's short-haul airlines should be entirely electric by 2040. This move will place Norway as a pioneer in the field of electric transport.
As we reported earlier a few weeks ago, electric cars reached record 52 % market share in Norway. This is part of the plan of having all new cars sold in Norway by 2025 being electric, or at least having a hybrid powertrain.
But Norway doesn't want to stop there. According to The Local, Avinor, the public operator of Norwegian airports wants to be the first in the world to make the switch to electric air transport.
"We think that all flights lasting up to 1.5 hours can be flown by aircraft that are entirely electric," said chief executive officer Dag Falk-Petersen to AFP. This would cover all domestic flights or flights to neighbouring Scandinavian capitals.
The plan is set to launch a tender offer in near future to test a commercial route with a small electric plane that can carry 19 seats, starting from 2025.
According to official statistics, air transport accounts for 2.4 percent of Norwegian greenhouse gas emissions for domestic traffic, and more than double that when international routes are included. Electric flights will also least halve noise levels and the operating cost of aircraft, Falk-Petersen said.
"When we will have reached our goal, air travel will no longer be a problem for the climate, it will be a solution," Falk-Petersen said.
However, in order to reach this goal, Avinor needs to develop necessary technologies, such as hybrid fuel-electric and biofuels solutions.
Avinor is not the first company, who wants to create an electric plane. Boeing and Airbus are currently researching the viability of this technology. Last year, Airbus abandoned the project for 100 % electric planes, and instead decided to focus on developing a hybrid model first, therefore, teaming up with Rolls Royce and Siemens.
Another startup, Zunum Aero, backed by Boeing is also trying to bring a hybrid plane to market by 2022.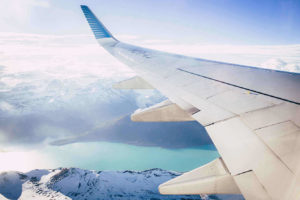 source of image: unsplash.com
source of featured image: Collage: Pixabay.com/Wikimedia.org
Author: Ing. Petr Štěpánek, Chief Editor, Future Media Production, s.r.o.