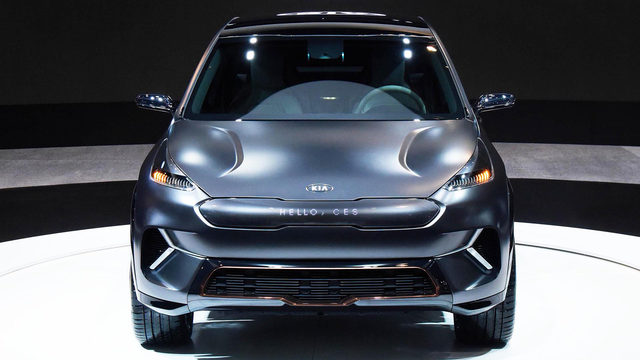 It is not a surprise, that battery-electric version of Kia Niro will be available soon. Some thought that it will be quite similar to concern sibling of Hyundai Ioniq Electric, but the truth is opposite.
As Green Car Reports wrote, Kia said this week on Consumer Electronics Show 2018 that Niro EV Concept will have a 64 kWh battery pack that will provide 238 miles of range. The company didn't share too much information, but we know that battery pack will be paired with a powerful 150-kilowatt (200 horsepower) electric motor.
Interestingly, 238 miles (383 km) is the same range as Chevrolet Bolt EV offers, which is the longest range affordable electric car until today. Drive motor of Bolt EV has 150 kW as well.
As Torque News wrote, the fast charging will allow the car to drive 115 miles (185 km) in just 30 minutes of charging.
Hyundai Ioniq mentioned before has only 27 kWh battery pack and 88 kw (118 horsepower) electric motor.
From the design perspective, it looks like Niro EV has a higher ride height and more high-stance SUV design cues. Its speculated that this is in order to disguise a larger battery pack which is under the car.
Created in Kia design studio in Korea, the design of the car is similar to current Niro. The designers apparently did additional aerodynamic work at the back, with sharp trailing edges easing airflow off the sides and what the company calls a "seamless rear aspect."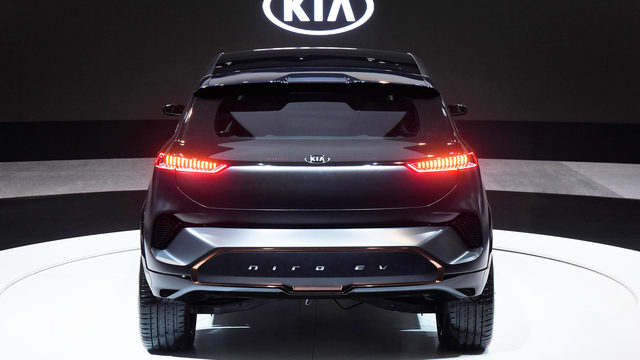 source of image: KIA MOTORS
On the other hand, the interior is much more different with a "pure, minimalist, and digital" look and broad, smooth surfaces in a horizontal layout.
Kia says the goal is "an innate sense of space and calm" inside the car, which is enhanced by "soft shades of silver, grey, and bronze" on every piece of the interior.
As Kxly reports, the car should include full autonomous driving ability system. It also has a light-up panel instead of the traditional air intake, since electric cars don't need as much cooling ability as traditional gasoline-powered cars. That panel is designed to display information like the battery's charge level.
Because the car is expected to be driven in urban and suburban areas, it includes a new pedestrian-warming system that adds outward-pointing speakers to the usual cameras and image-processing technology. In case of a pedestrian or cyclist in front of it, it issues a warming to alert of the presence of the silent Niro EV.
It is also speculated that Kia also wants to launch a hydrogen fuel-cell vehicle for long-distance zero-emission travel, which will be unveiled sometime in 2019, probably at 2019 Hyundai Nexo.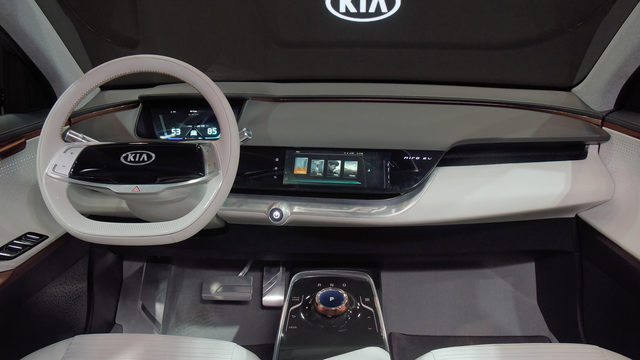 source of image: KIA MOTORS
source of featured image: KIA MOTORS
Author: Ing. Petr Štěpánek, Chief Editor, Future Media Production, s.r.o.