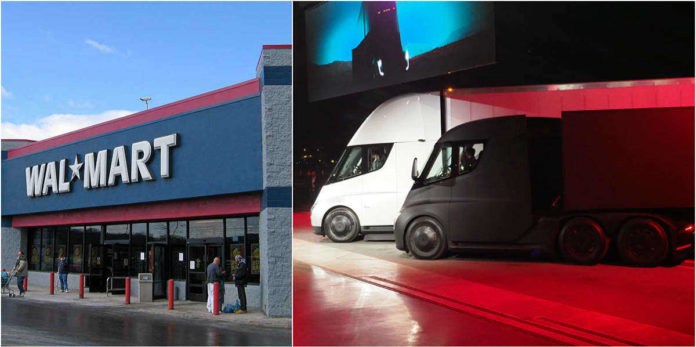 Tesla revealed its semi-truck along with new Roadster just one week ago and already has several buyers. Among them, the most known are Walmart or J.B. Hunt, that officially confirmed the buy.
Is it such a big surprise? Not really, at least for Walmart, which was among the ones speculated to buy the semi-truck even before the reveal. Rumours came to be true and the company announced the order of 15 new Tesla trucks.
In its official statement wrote:
"We believe we can learn how this technology performs within our supply chain, as well as how it could help us meet some of our long-term sustainability goals, such as lowering emissions. We have a long history of testing new technology — including alternative-fuel trucks — and we are excited to be among the first to pilot this new heavy-duty electric vehicle."
The company is trying to lower emissions and costs of its trucks. A few years ago, Walmart unveiled its own prototypes of hybrid super aerodynamic trucks, but now it looks like it will just use instead Tesla's new semi-truck.
Out of 15 orders (so far), Walmart will use 10 units in Canada and the rest in the USA.
Another freight company, J.B. Hunt also officially confirmed its plans to use Tesla Semi trucks, but it didn't state how many:
"J.B. Hunt is the first mover, particularly with regard to Tesla, but we expect other carriers to follow as electric tractor viability becomes proven."
For example, Canada's grocery chain Loblaws confirmed an order of 25 Tesla semi-trucks:
"Overall, the Semi is more responsive, covers more miles than a diesel truck in the same amount of time, and more safely integrates with passenger car traffic."
The Semi-truck will offer a range of 500 miles (804 km), and it will supposedly recharge 400 miles (643 km) in just half an hour. Musk also said that vehicle could go for 1 million miles (1,6 million km) without a breakdown.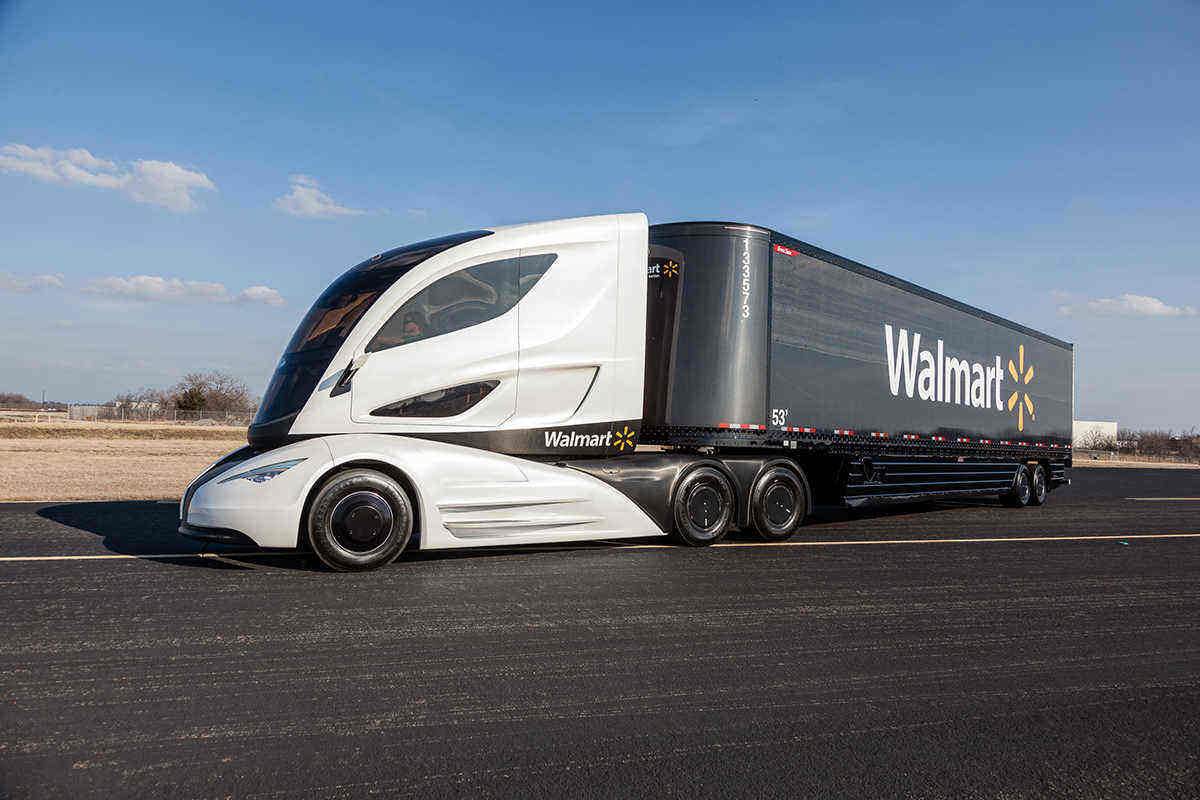 source: walmart.com
source of featured image: Collage: Wikipedia/Tesla
Author: Ing. Petr Štěpánek, Chief Editor, Future Media Production, s.r.o.