Beautiful fjords, towering waterfalls and mountain peaks. Those are probably first things that people imagine when someone says Norway. This Nordic country is on the wish list of many travellers. However, Norway isn't just waterfalls and fjords. Besides its contemporary architecture, the capital of Oslo is also recognized as EV capital of the world.
Norway is famous for its adoption for electric cars. In fact, it's fleet of plug-in electric vehicles is the largest per capita in the world. As we wrote earlier in January, electric cars reached record 52% market share in Norway. These are impressive numbers. Even more impressive is Norway's intention to ban sales of new cars with combustion engine starting from 2025. With 98% of generated electricity coming from hydropower, this Nordic country is heading towards clean energy future.
So if you are an adventurer, care about the environment and have a passion for electric cars, this is the best time for you to visit this country. Norway offers top quality roads that go along the countryside, such as for example Ålesund or Geiranger.
Ålesund is taken directly out of a fantasy world. A multitude of towers, spires and ornamental features catches the eye, regardless of whether the town is gleaming in the evening sun or glittering with raindrops.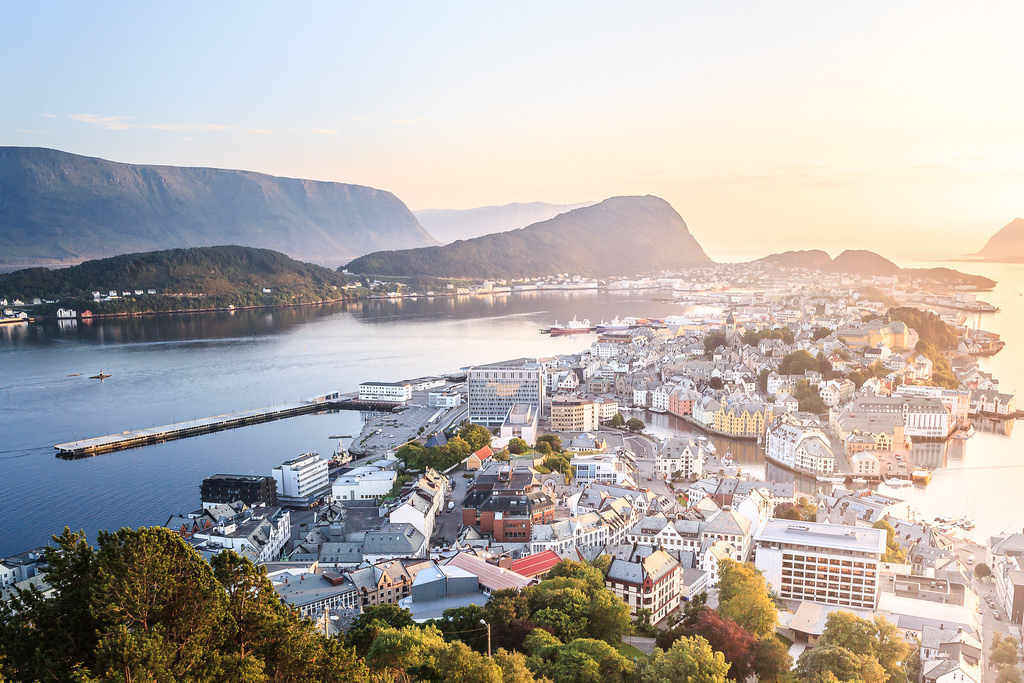 source of image: Flickr.com/anieto2k
Geiranger is a small village at the very end of the famous Geirangerfjord, included on the prestigious UNESCO's list of World Heritage Sites. The whole area that surrounds this small village is spectacular, and visiting Geiranger you can expect dramatic fjord landscape, beautiful nature and cultural experiences.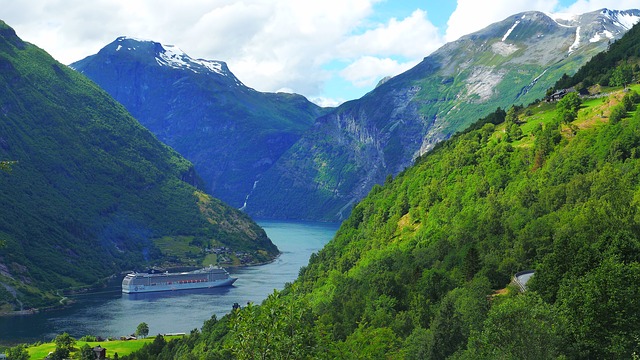 source of image: pixabay.com
Flåm lies next to inner end of a branch of the world's deepest and second-longest fjord Sognefjord (204 km long and 1308 m deep). Surrounded by steep mountainsides, surging waterfalls and narrow valleys, it's a paradise for people searching for the unique and spectacular wonders of nature.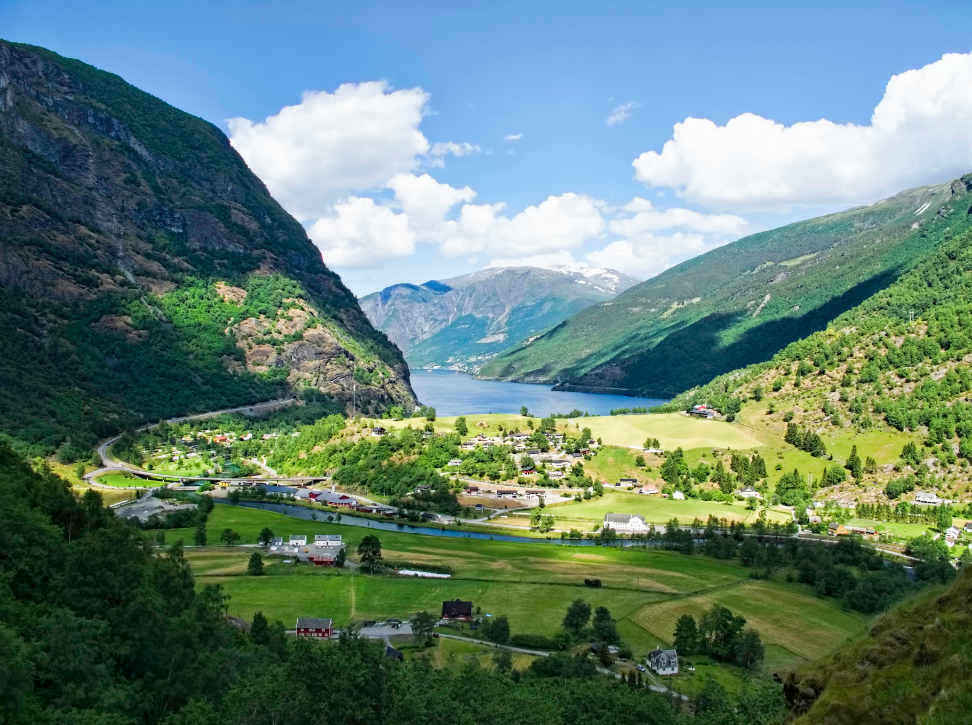 source of image: wikimedia.org
In all of these places, there is a new way of sightseeing, called eTOUR. Company such as eMobility offers to visit these destinations with sprightly, fun, environmentally friendly electric cars. Using Renault Twizy, double seated electric car, with an open cabin, you can still have the joy of driving a car and feeling close to nature.
All cars are equipped with a GPS with audio guide, which tells stories about the area and guides you around all these beautiful places. Fold away the map, put away the guide book and just enjoy the surroundings at your own pace, in an eco-friendly way. Looking at the rating on TripAdvisor, almost 90% of people rated this tour as excellent.

source of image: tripadvisor.com
Norway truly can be a role model for other countries. With government initiatives and several benefits for electric car owners, the road quickly filled up with electric cars. Green energy is a hot topic in this country, and some entrepreneurs, such as eMobility combined this with sightseeing and created a business idea.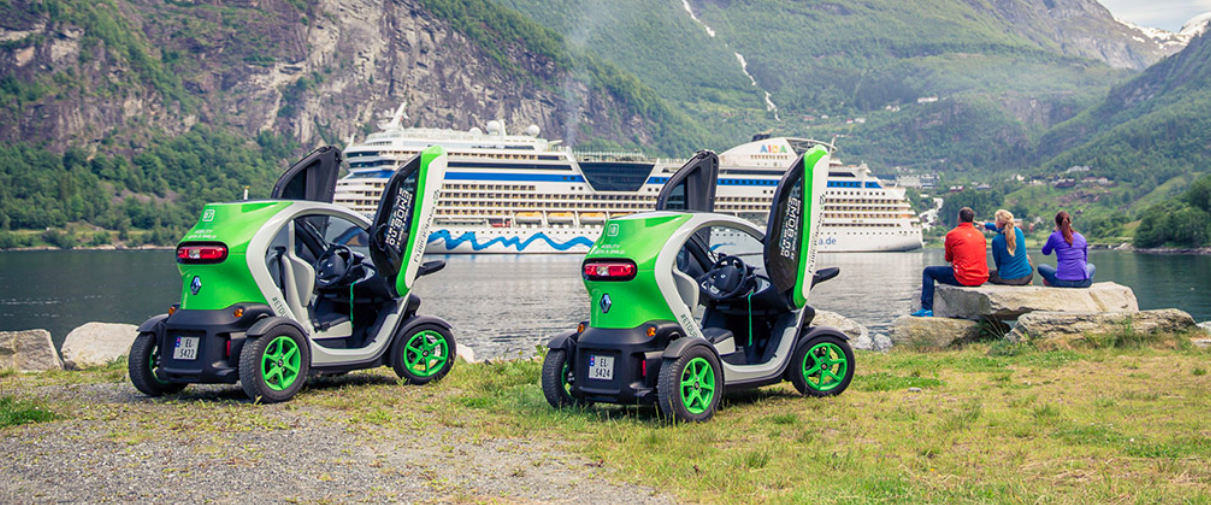 source of image: emobgeiranger.no
source: Advertorial, source of title image: emob.no
Author: Ing. Petr Štěpánek, Chief Editor, Future Media Production, s.r.o.