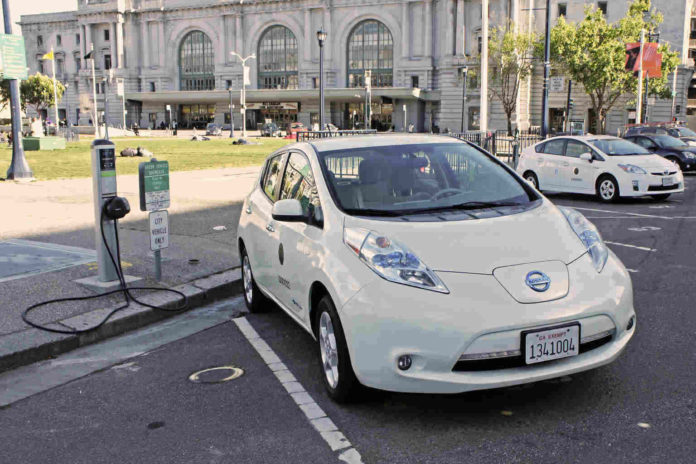 Thanks to China, electric vehicles made record sales in Q3. Other honourable mentions go to Europe and North America.
As Bloomberg reports, the number of sales of purely battery electric vehicles and plug-in hybrids were higher than 287 000 units in Q3. This was 63 % higher than the same period one year ago and up to 23 % from Q2. Main sales came from China, which was responsible for more than half of global sales as its market for electric cars doubled thanks to officials' efforts to cut emissions.
Bloomberg New Energy Finance (BNEF) predicts, that EV sales will globally reach more than 1 million units by end of this year for the first time. Thanks to the progress of technology and thus more and more reduced price, expanding infrastructure and initiatives from government, more and more the electric cars are becoming affordable.
Several governments, including Norway, France, Great Britain, Netherlands and China have committed to ban all new sales of gas and diesel-powered vehicles. Carmakers like Jaguar Land Rover and Volvo Cars announced their plans to electrify their fleet of vehicles. Nissan, Chevrolet and Tesla now have their own price affordable car, thanks to which the number of electric cars on the road will only rise. Every year, there are also more and more electric vehicle models from which consumers can choose.
According to Aleksandra O'Donova, advanced transport analyst at BNEF, the government of China is very focused on pushing up electric vehicle sales due to local pollution levels in cities and in order to build domestic producers to compete with international brands. Such high sales were enabled by government initiatives, which can make electric cars 40 % cheaper than traditional cars.
After China, the second best market for electric cars was Europe, with 24 % of sales, and the third place went to North America. There is no doubt the number will increase in upcoming periods.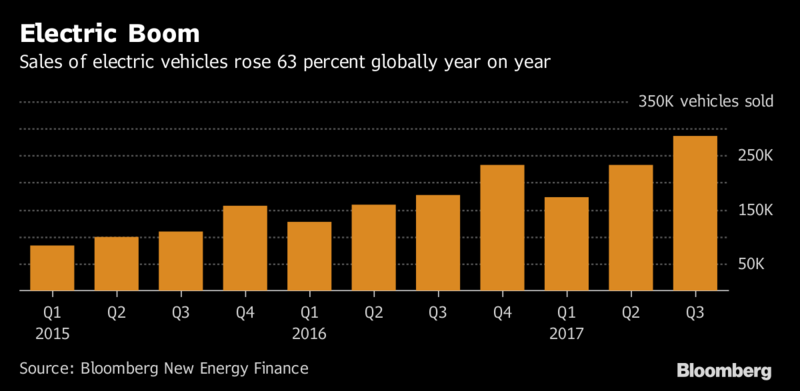 source of the image: Bloomberg
source of featured image: Flickr.com/Kārlis Dambrāns
Author: Ing. Petr Štěpánek, Chief Editor, Future Media Production, s.r.o.