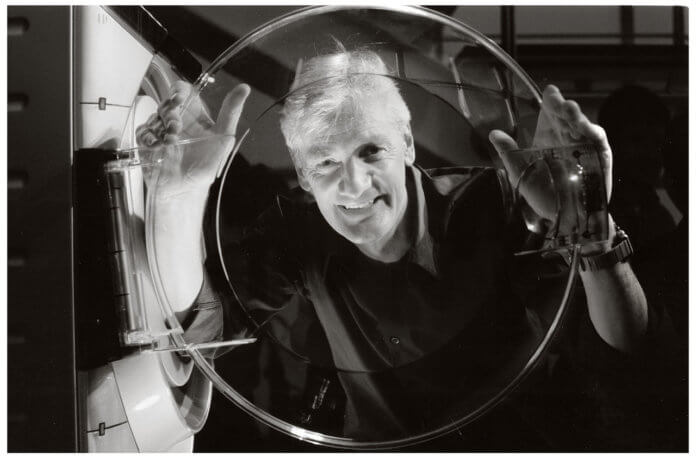 Dyson totally shocked both market and public, when it announced that it will build its own electric car. Now, the founder himself, Sir James Dyson revealed some new details about the car.
When Dyson revealed plans to build fully electric car by 2020, it was totally unexpected. Why? The company is mainly known for its vacuum cleaners, and there is a huge leap between home appliances and an own car.
As City A.M. reports, Dyson still hasn't decided yet where will it produce its new electric car. Currently, the products are made in Malaysia and Singapore. However, the new research centre will be set on RAF base in Hullavington, which is where testing will be conducted. The company stated that it will develop every part of a car, including battery technology.
In the interview for Auto Express, Dyson said that he was personally interested in electric cars for almost 20 years, but in 1998, the industry wasn't. He also noted that he is very disappointed that none of the carmakers at that time tried to develop an electric car and it only changed with the dieselgate scandal of Volkswagen. The project electric car is also undergoing for more than 2,5 years, but there is no existing prototype yet.
Dyson didn't specify any size, design or type of vehicle, but he said that it will not be a sports car and it won't be an affordable car. It should have a different, distinct look.
There are not too many specifics about the car, the company shared only few information. From the previous news, we know that Dyson bought Michigan startup Sakti 3, which focuses on the development of cutting-edge battery technology. Sakti 3 is known for creating a solid-state battery cell with an energy density of 400 Wh/kg energy. In comparison, Tesla's cells are rumoured to be around 230 Wh/kg.
Sir James Dyson himself previously stated that company created a separate team of 400 employees which are working on the project. Dyson is planning to invest around 2,2 billion euro in total. According to the Sun, half of the investment will be spent on the battery technology, while the other half will go on car development. The car should also feature self-driving capabilities to some extent.
CEO of the company, Max Conze previously said that Dyson will focus on one competitive advantage over its rivals, and that will be the range, which according to plans should give 50 to 100 % more miles than other electric cars, including Tesla or Nissan. The company will use solid-state battery technology that is without liquids such as lithium-ion units, which is why therefore they have a greater potential energy density, are theoretically safer and can have a fast recharge time.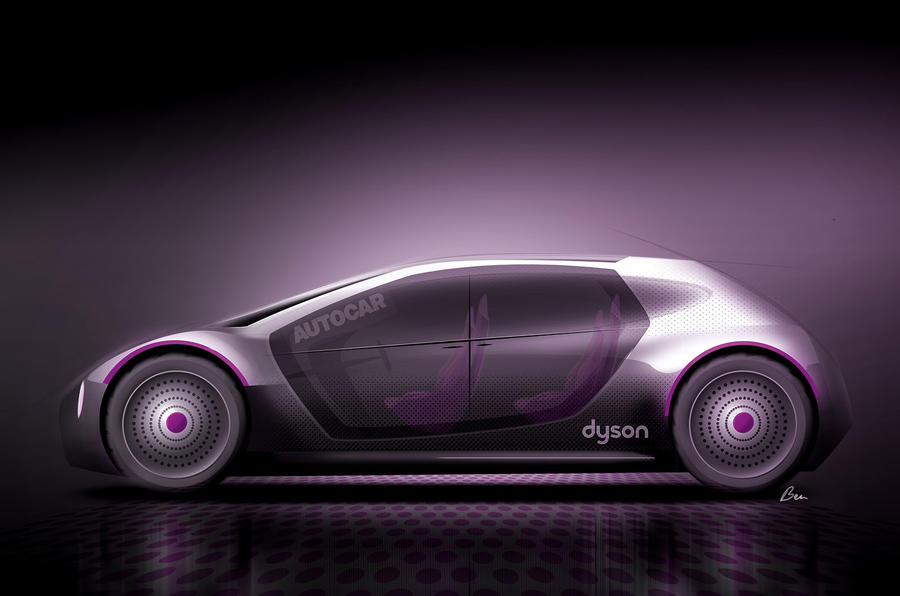 Concept of car by Autocar
source of image: autocar.co.uk
source of featured image: wikipedia.com
Author: Ing. Petr Štěpánek, Chief Editor, Future Media Production, s.r.o.