Tesla Racing, that was announced around 2 years ago, has received a full approval from FIA. Called Electric Production Car series (ECPS), its goal is to become a venue where carmakers can compete with its best-performing electric cars against each other.
As Verge wrote, ECPS will start with race-modified Tesla P100Ds. Currently, it's still planning locations, talent and schedules. The goal is to race on main circuits just like Formula 1. Currently, there is only one team signed up and the first race is planned on later this year.
Until then, ECPS it needs more teams, circuits and many more finances. Having approval from FIA, things should go easier now.
As Green Car Reports wrote, all Tesla's will have 778 horsepower, 734 pound-feet of torque (995 N.m.) and weight around 1760 kg, which is 498 kg less than regular Tesla, with complete interior removed. In the premiere season, 10 teams with 2 drivers will compete on circuits in England, France, Germany, Italy, Portugal and Spain.
The format will be comprised of two practice sessions, three qualifying sessions and two 60-kilometre races, one in daylight and one at dusk. Drivers will earn extra points for pole position and fastest overall lap.
Because the races are going to be short, in order to please the fans, two top finishers in finish line will compete with another two drivers chosen from fan votes in a series of drifting challenges through which they can earn extra points.
It is worth mentioning, that the racing series isn't officially sanctioned by Tesla, which is why engineers are having issues with car's battery management software. Why? Model S wasn't designed and built as a race car, which is why isn't functioning as one. It starts to shut the battery down when it detects too much heat in the battery pack.
For now, there is no official solution, even though there is some conversation with Tesla about it.
Tesla Racing is not the first electric car racing competition. Formula E, the biggest and most popular competition is currently in its fourth season. Jaguar is also planning to support racing, in which 20 of its I-Pace electric SUV will compete against each other.
Imagine this: Nurburgring track, race day, Model S, I-Pace and (or) Mission E all prepared on starting positions. The green light goes on and we all watch new Schumacher, Hamilton or Alonso competing with one another. It's a nice dream right? Fingers crossed it will be a reality soon enough.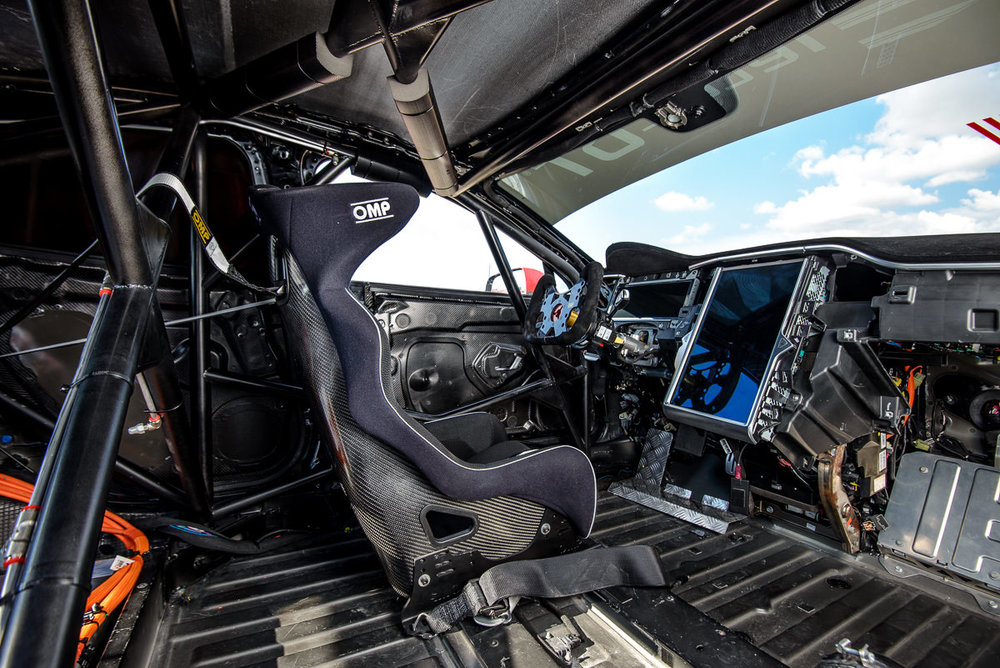 source of image: greencarreports.com
source of featured image: greencarreports.com
Author: Ing. Petr Štěpánek, Chief Editor, Future Media Production, s.r.o.