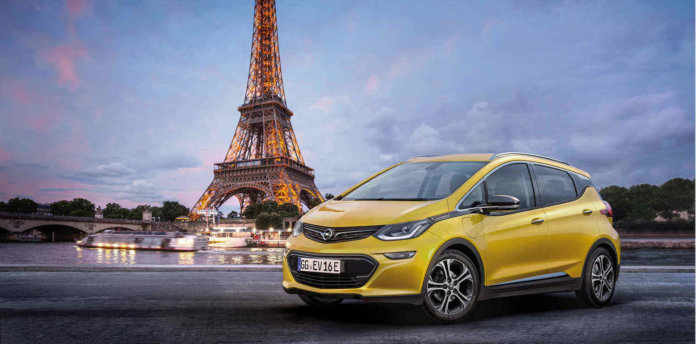 After several bans on petrol and diesel cars announced by countries like Norway, UK, Germany, Netherland and France itself, the capital's officials have decided to put out a jurisdiction of their own.
Paris announced that it will ban fuel and petrol cars in 2030, 10 years ahead from country's goal in 2040.
As Reuters report, Christopher Najdovski, an official responsible for transport policy at the office of Mayor Anne Hidalgo, stated in the announcement:
"This is about planning for the long term with a strategy that will reduce greenhouse gases. Transport is one of the main greenhouse gas producers…so we are planning an exit from combustion engine vehicles, or fossil-energy vehicles, by 2030."
In the past, Paris has already made efforts in transportation in order to reduce air pollution in the city. The city hall introduced car-free zones and temporarily banned half the cars from entering while fining those with older cars which don't comply with emission regulations. The public transport was also free for some time.
As New York Post reports, many of Paris inhabitants do not own cars and are instead relying on extensive public transportation systems and growing network of bikes, scooters, and low-pollution hybrid engine cars for short-term rental.
As Electrek reports, French government already had few EV incentives in place. There is a €6000 incentive for the purchase of an electric car, which can be supplemented by an additional €4000 if it is to replace a diesel car to be scrapped. There are also rebates on taxes available, which benefit those, who use EVs as company cars.
Thanks to these initiatives, the EV market in the country grown pretty fast (40 % year-over-year), but it still represents only a small share of overall car sales.
Paris, France and the whole world has a long road ahead before achieving their goals, however, with initiatives like these, the ZEV future is getting closer and closer.
source of image: Flickr.com/mariordo59
source of featured image: electrek.co
Author: Ing. Petr Štěpánek, Chief Editor, Future Media Production, s.r.o.